Believe it or not, several things can trigger stress in horses. Veterinary appointments, loneliness, preparing for shows, sudden lifestyle changes, and disrupting feeding schedules are a few to mention. 
In fact, for some horses, separation for herd mates is also one of the prominent causes of increased stress levels. Since horses are herd animals, they feel anxious when left isolated or confined to a stall. 
As a horse owner, you need to know that prolonged stress levels can disrupt your companion's life in the long run. According to veterinarians, such animals have their own way of expressing psychological stress. 
Here are some of the telltale signs that indicate stress in horses. Watch out for them and take appropriate measures to keep your companion animal happy and healthy. 
Losing weight unexpectedly is one of the significant signs that your companion animal could be stressed. Sudden changes in diet have often been associated with unexplained weight loss in horses.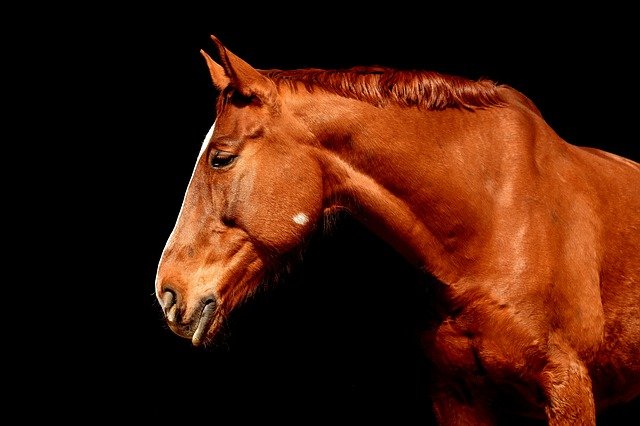 Make sure you have a well-drafted diet plan for your companion animal to avoid this. Meeting nutritional needs and making them feel fulfilled will help keep the stress levels at bay. You should know that their diet plan should include a balance of carbohydrates, fats, proteins, vitamins, and minerals. Apart from this, offering them a balance between fiber and forage works wonders. Fresh grass, alfalfa hay, and grain can further help in strengthening his digestive system.
As mentioned earlier, confinement and loneliness are major causes of high-stress levels in him. Thus, if your companion animal struggles with physical or physiological stress, chances are excellent for them to display bad behavior while riding. 
The majority of horses rear to express their frustration. It can be dangerous, especially for beginner riders. If left ignored, rearing could get worse for both you and him. So, make sure you take appropriate steps to correct his bad behavior. 
For this, you need to make sure that you don't pull the reins aggressively as it would only make them nervous. Once you start feeling that your horse is starting to panic, use only one rein for restoring control. This will help them concentrate on the thinking side of the brain and stay calm. You can click here to know more about correcting a horse's bad behavior. Or, consider seeking help from a professional trainer to discipline your companion animal the right way. 
If your animal starts to tremble abnormally, it is clear that something triggered their stress levels. This may also be accompanied by a high pulse rate and sweating. For instance, just the sight of a veterinarian or walking towards the stall can shake him. 
The best way to avoid that is to learn the cause of stress and get rid of it as soon as possible. 
Wrapping up
Stress in animals is often overlooked, which makes them suffer for life. So, watch out for these telltale signs of stress in your companion animal and do whatever it takes to keep your companion animal calm.