Did you know that coral reefs support around 25% of life in the ocean? 
Coral reefs are much like forests on land, they provide food and a sanctuary for different fish and sea life. They are also living creatures themselves. 
If you want to bring some of the ocean into your home or office, you should build a reef tank. 
Keep reading to discover the easiest way to build a reef tank that develops an ecosystem and will keep you calm! 
Start Planning 
One of the first steps in creating a coral reef tank is to decide on what you want.
Coral reefs are bright and colorful. They can create an ecosystem for fish and other saltwater creatures to thrive in. Think about the types of fish and coral you want in your tank so that you can ensure all of the needs of coral are met. 
Since coral is alive, you could have it be the focal point in your tank. When you buy a new reef tank, add plankton and small fish to the water for the corals to get nourishment.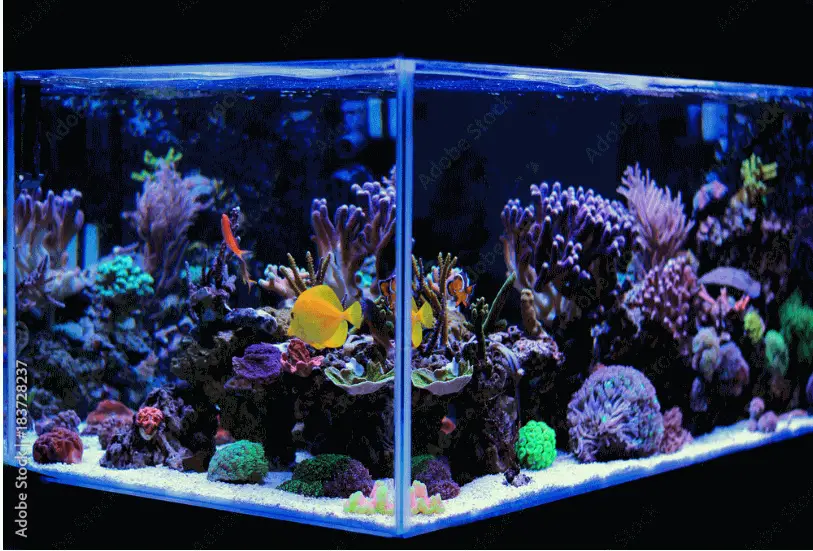 Gather Your Tank Items
The size of your saltwater reef tank will largely depend on the amount and size of corals and fish added to the water. 
It's better to get a larger saltwater aquarium rather than getting one that's too small. The fish will have more space to develop if you get a larger tank. Aside from the aquarium tank, you'll need something to set it on top of, pumps, and a heater. Gravel, lights, and containers are also used during the process. 
You can add decorations to the tank, especially if they provide sanctuaries for the fish to rest. Try not to overcrowd the bottom of the tank, however, so that fish can swim through. 
Test the Water
If the pH balance and temperature aren't perfect, your fish and coral reefs might die in the transfer.
You can purchase testing kits to make sure that there aren't too many chemicals and that the fish will be able to adapt. Adding a thermometer to the water is recommended so that you can always monitor their safety, especially when they have a light shining on them. 
Add Your Aquarium Animals
Reef tanks are often filled with bright colors, beautiful fish, and exotic coral reefs. 
You can add most types of ocean sea life into your aquarium, but it's helpful to check if each type will get along in the same tank. Think about your favorite fish, sea sponges, or other creatures that you want to see every day. 
If you are interested in getting seahorses, continue here for information. Seahorses are an excellent addition to coral reef tanks since they live throughout them in the ocean. 
Does Your Reef Tank Have a Healthy Ecosystem?
Learning how to build a coral reef tank can help you develop a community in the underwater world. 
With a large enough tank, you can watch your favorite water animals live harmoniously. Although the equipment and fish will be a bit of an investment, the colors will fill your life will wonder. 
Make sure you read our blog for more information about sea creatures and how they can join your family!