Everyone loves to spend their life besides good company. But why always a human being is the one that comes to our mind every time we think of a companion? If I answer this question to the best of my knowledge such a mindset comes from the people who have not lived their life with just a dog. People who live alone in their house just with a dog will always consider a dog their best company. Dogs are fun-loving animals and if the dog is a beagle then I assure you that you will forget your boredom around them. 
Beagles are sociable dogs and they enjoy being around human beings. If I call them a lively dog so that won't also be wrong. They enjoy exploring their surroundings and love playing with new toys, so make sure you have some interesting toys for them. Owning a beagle does come with some struggles, but cannot take over the struggle of finding the right place to buy a beagle puppy. We are here to help you with this.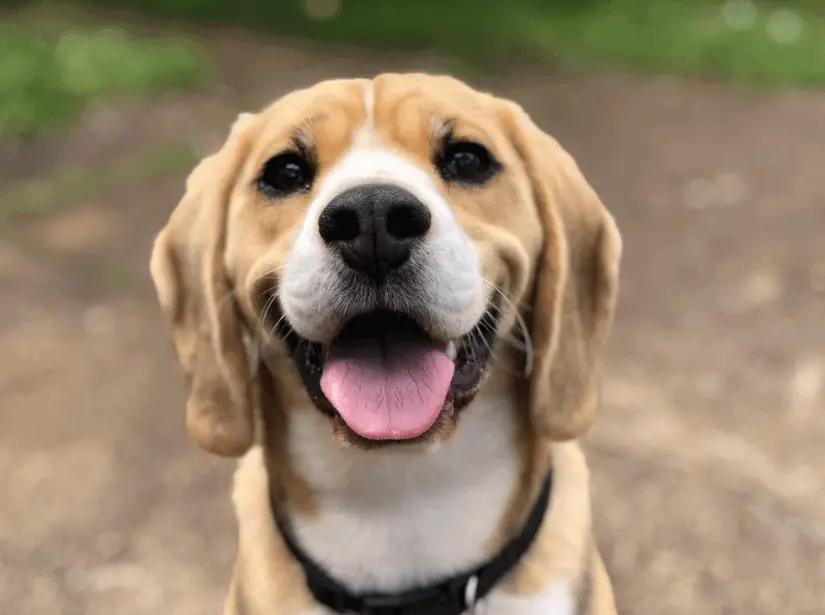 Why do people own a beagle?  
We would like to give you some reasons why people love to own a beagle puppy before going into the details of the places you can buy them from. Beagles are devoted and loving animals and they make excellent pets. They are adaptable dogs and can survive in both hot and cold areas. They are happy to go lucky dogs who love cuddling up next to you and will enjoy playing outside. 
A beagle excitedly wagging its tail will while welcoming you when you enter your house after a long hectic day works as a good therapy for every human being. They also make them fit into compact flats and small apartments because of their mild activity requirements. 
Where can you buy a beagle? 
When you decide to buy something the most difficult thing is to find the right supplier for it. You go to different markets or contact different people who offer the same commodity to purchase that particular thing from the right place. When it comes to buying a beagle puppy this hectic process gets easy because of the variety of alternatives available for purchasing the greatest beagles. Read about these alternatives below.
When you look around you will get to see a lot of animal rescue shelters. This is a place where you can adopt a beagle puppy. You should first contact breed-specific rescues and shelters that are dedicated to saving the beagle breed only. 
There are a lot of people who own a beagle puppy. If any one of them gets the intention of selling them, then you should get one from them only. A beagle puppy that you will buy from such a person will be home trained and you will not need to spend much time on their training.
Some people are working as breeders and rescuing beagle dogs individually. They rescue them and look for genuine folks to give them a forever home. A benefit of buying from them is that they must have also received some training. We would like to tell you some best breeders who started individually only, but now consist of more than two people. Read about them below. 
KanD beagles being a family-owned kennel is very popular in Texas. They are known for owning handsome, healthy, and well-mannered beagles. More than 150 ailments that also include hereditary disorders are examined by them in all of the beagles they own.  Them being a member of the few American beagle clubs makes them follow all the standards that are needed to keep, groom, and raise a beagle including the health issues, accounting, and responsibility. 
KanD beagles are also known for giving their beagles a specific look and competing with other breeders on this basis. They also mold their puppies' temperaments from a young age through adequate socializing, neurological stimulation, and early smell recognition. Other than this they also indulge them in some physical exercises and fun games to keep them both mentally and physically trained. 
Loki beagles started in 1965 with a few beagle puppies. They follow the standards while raising a beagle puppy. Apart from the basic standards they assure their buyers that each beagle has been screened for heart and thyroid diseases and other health-related issues. These puppies also get nurtured. They get to interact with a lot of visitors on daily basis at a breeder's house. The best thing about getting a beagle puppy from lokavi beagles is that they will also be mentally trained and will perform activities such as obedience, scent work, etc.
Whispering willow beagles 
A family business is always carried out with more determination and will. When it comes to the whispering willow beagle breeders, they are a group of beagle enthusiasts and have a family history of breeding beagles. If you are planning to adopt a beagle puppy from them then you surely have to go through a long and hectic process, but is an authentic one. 
Whispering willow beagles provide proper training to their beagles to obtain an official certificate from a physician. You need to get yourself registered first. They will update you in the whole process about the puppy from birth to the time it is ready to get adopted at eight weeks old. These breeders make sure that all the vaccinations are given to the pups. This tells that health is a top priority for whispering willow beagles. 
Conclusion
The era we live in today makes it easy for us to contact different people every time we decide to purchase a commodity. The same thing happens when you are going to buy a beagle puppy. There are a lot of places from where you can buy a beagle. From local animal rescue shelters to beagle owners to breeders are all good places and people from where you can get a beagle puppy.